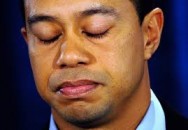 Sex addiction is a topic that many people find interesting, even fascinating.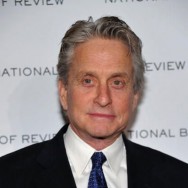 However, I suspect that most people probably don't understand what sex addiction, really is – and that can include doctors. People want to know the facts of sex addiction. The questions that many people want to find answers for are
What is Sex Addiction?
Is it the same as Porn Addiction?
Is it the same as frequent masturbation?
When does excessive sex become a pathological medical condition – an addiction?
What is 'excessive sex' anyway?
Am I a Sex Addict?-

see quiz below
This article will attempt to give you some guidelines to those answers.
Warning: I cannot diagnose Sex Addiction over the Internet, and you should not diagnose yourself, or others, either. But having reliable information on what is currently known will help anyone to know if they might need to seek professional help – or reassurance, if they are unsure. (see Who Do I Call?)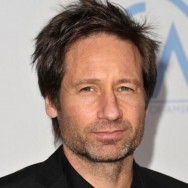 Help is available, although the data on the success of such help is still limited.  Mostly, help is provided by CBT (Cognitive Behavioral Therapy – a form of counseling), sometimes medication, and also screening for other mental health problems – more on that later in this article.
             A Definition of Sex Addiction
In 2010, M.P. Kafka, was given the task of helping to define Sex Addiction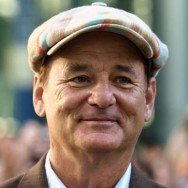 for the update of the DSM (Diagnostic Statistical Manual).  The DSM is the reference document used by mental health workers and others, as a guideline for diagnosing all psychiatric conditions.   Sex Addiction – what he calls Hypersexual Disorder (HD) is one category included in the DSM.
These are the categories Dr Kafka suggested, as the different areas covered by the overall term of Hypersexual Disorder – i.e. Sex Addiction. (see references at end of this article)
sexual desire dysregulation,
sexual addiction and dependence,
sexual compulsivity and
impulsive/compulsive disorders.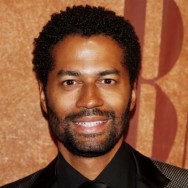 What do these terms mean? These are diagnostic categories used by psychiatrists to diagnose sex related mental health disorders, and are beyond the scope of this article.
However, the category of Sexual Desire Dys-regulation is interesting, because it describes an in-balance of chemicals in the brain, which is similar to the known in-balances that occur in other forms of addiction.
It has been known for several years that dys-regulation of other chemicals, such as Dopamine, change how the brains of addicted people work, and that affects their behaviour. The Dopamine in-balance involved in most addictions can also affect how people with addictions, think and feel.  In the case of sex addiction, there is an in-balance of the chemical interactions of the body's own normal, natural sex hormones:
In some people, abnormal levels of cerebral mono-amines, for example, Serotonin, inter-act with the body's normal sex hormones to produce biologically active chemicals associated with
"Increased sexual appetite, as well as mood, anxiety and attention-deficit disorders, and a propensity (tendency) to substance abuse"  
In other words, in some people (people who develop a sex addiction), some chemicals in their brains cause an increased sexual desire, but also an increased risk of other mental problems such as anxiety and depression, ADHD,  problems with controlling their behavior, and substance abuse.
What Are the Symptoms of Sex Addiction?
I repeat, I cannot diagnose Sex Addiction over the Internet, and you should definitely not diagnose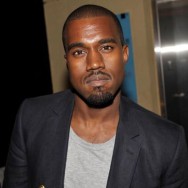 yourself either, but reliable information is not something that should be kept secret, and unavailable for interested, or concerned, people.  Therefore I have quoted below, the criteria suggested by Kafka to indicate Sex Addiction.
The following criteria: A, B and C must all be present
A. Recurrent and intense sexual fantasies, urges or behaviours over a period of at   least 6 months that include three of the following five criteria
The fantasies, urges or behaviours repeatedly interfere with important non-sexual goals, activities or obligations (eg, home or work)
Repeatedly engaging in sexual fantasies, urges or behaviours in response to dysphoric moods (eg, depression, anxiety, boredom)
Repeatedly engaging in sexual fantasies, urges or behaviours in response to stressful life events
Repetitive but unsuccessful attempts to control their sexual urges, behaviours or fantasies
Repeatedly engaging in sexual behaviours while disregarding the physical risk (eg, STIs) or emotional harm to self or others
B. There is associated personal distress or impairment in social, occupational, or other important areas of functioning
C. The problem is not associated with a drug of abuse or a medication.
Outlets for people fulfilling the above criteria might include:
Repeated non- monogamous sex (usually with multiple partners)
frequent masturbation
pornography – including Internet porn
cybersex and
telephone sex
When these outlet activities also fall within the above criteria A, B and C, they could be considered as being a Sex Addiction.
Other sex addiction indicators might be:
re-occurring STI (Sexually Transmitted Infections)
multiple sexual partners,
sexual promiscuity
frequent infidelity
frequent contact with sex workers.
Quiz: Am I A Sex Addict?
Examples of the sorts of questions you might ask yourself if you think you might have a sex addiction might be:
Do you feel your sexual behavior is often out of control?
Do you often feel preoccupied with thoughts about sex?
Has your sexual behaviour ever created problems for you, your partner or family?
Is your sex life making it difficult for you to focus on other things in your life (eg, work)?
Do you feel you have to hide aspects of your sexual behaviour?
Are you often left feeling low or depressed after sex?
Have you ever made efforts to change some aspects of your sexual behaviour which resulted in relapse or failure?
Have you ever sought any treatment to help with your feelings that you cannot control your sexual behavior?
The frequency, and time spent doing, any of the above activities, are important factors.  However, the main factor is whether these activities are seen as being problematic to yourself or others, not the actual time spent or frequency of any activity.
That said, if you are spending many hours watching computer porn, or similar activities on a computer, you are also running the risk of developing a computer addiction.  I think most people know when some activity they are doing is becoming a problem, even if it is not yet a full blown addiction.
The message is always: seek treatment early – i.e. as soon as something you do is starting to concern you.  It is much, much, easier to prevent an addiction from developing, than to deal with it successfully once an activity is completely out of your control (addiction).  see Who Do I Call?
If you, or someone you know, might be wondering about whether they have a sex addiction or not, it is important to seek professional advice. There are at least 3 reasons why you should do this:
1. You may be worrying needlessly
2. There is help available if, in fact, you do have a sex addiction
3. You may have some other condition, such as Anxiety, or Obsessive Compulsive Disorder (amongst others) that might be causing you to behave in ways that cause you or your family, distress and anxiety.  If that is the case, treating both conditions would increase the success of your treatment.
To many people, it might seem obvious, that seeking help for any sex related problem is the best thing that anyone can do, but many people don't do that, and continue to suffer in silence. Why?
Openly Discussing Sex is Taboo in Most Societies

There are an unknown number of people who secretly wonder if they might have a sex addiction themselves, but who never dare ask anyone else, including their doctor, out of fear. Why fear?
Because most people find confiding such intimate thoughts and behavior to anyone, including their doctor, as deeply embarrassing, intensely shameful and humiliating. They also don't want to be labeled as a 'sex addict', or 'porn addict' by anyone, especially their friends.
They might also have the fear that their doctor might lose respect for them, or consider them a 'weirdo', or even try to skirt around the topic instead of addressing the needs of their patient.  Unfortunately

, doctors are people too.  Many people are uncomfortable with open discussion of intimate personal sexual matters, and unfortunately, that can be the case with doctors too.
I would hope that no doctor would ever react in ways other than being perfectly non -judgmental, and able to discuss any problem freely with their patients.  However, if you have doubts about disclosing these matters to your doctor, you should ring a Help Line so you can be put in touch with health professionals who specifically work with sex addiction.
They also have the 'advantage' of not being personally known to you, and are also more likely to have accurate information on the subject.
If you decide to discuss your worries about sex addiction with an ordinary family doctor, it is unlikely that they will have the knowledge and experience to treat you properly themselves.  I would expect most family doctors to refer any patient who has worries about sex addiction, to a someone else who specializes in helping people with those types of sexual problems.  There is help available, and a lot that can be done to help you – and you may not have a sex addiction anyway!
What Treatments Are Available For Sex Addiction?
CBT (Cognitive Behavioral Therapy) is usually part of the treatment.  With CBT, you learn to restructure the ways that you think and feel about various situations, activities, your ability to problem solve, plus many other everyday activities. You learn to deal with these situations and emotions in ways that are less destructive to you in your everyday life.
It can be individual counseling, couples counseling,  family counseling, or group counseling. Recently, some success has been achieved through 12-step self-help programs such as Sex Addicts Anonymous in the UK. These self-help groups are based on a similar structure the AA and NA, and have certainly helped some people deal with their problems.
There has been some success with using medications, such as SSRI's (Selective Serotonin Re-uptake Inhibitors) and other anti-depressants that act on Serotonin levels in the brain.
Although formal testing of the success of these treatments is still limited, they are showing promise in the treatment of Sex Addiction.
Reach Out For
Help
You don't have to be Tiger Woods, Charlie Sheen, or Michael Douglas to have a Sex Addiction – it can still be equally destructive to the lives of anyone living with, and around, this problem.
As always, the priority is that if you are concerned about any aspect of the topics discussed in this article, you should seek professional help. You may be worrying needlessly.  I think it is always best to know, then steps can be taken to help you with your concerns or problems.  You don't have to struggle alone.
References:
1. Kafka MP. Hypersexual disorder: a proposed diagnosis for DSM-V. Arch Sex Behav 2010;39:377e400
2. American Psychiatric Association DSM-5 Development. http://www.dsm5.org/ProposedRevisions/Pages/proposedrevision.aspx?rid¼415
3. The Hypersexual Disorder Screening Inventory (HDSI). http://www.dsm5.org/ProposedRevisions/Pages/proposedrevision.aspx?rid¼415.