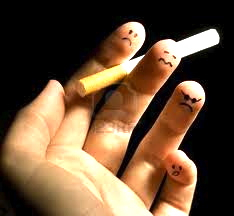 The secret of success is to increase your Motivation to Change, and therefore increase your Readiness to Quit Score. That increases the likelihood of quitting successfully, and you succeed.  Why?  Because your Readiness to Quit Score is an accurate indicator of what you really, really, want to do – not just what you 'wish' you could do, or what you know you 'ought' to do.
This Part 2 of How to Quit Smoking covers how you can increase your Motivation to Change (stop smoking), as indicated by your Readiness to Quit Score.
How your Readiness to Quit Score is calculated, and used as a Motivational mind tool, was explained in Part 1.
Part 1 of How to Quit Smoking introduced a fictional smoker called Christy, and demonstrated how our motivation to quit can be changed by receiving new information. Part 1 also explained the value of our Readiness to Quit Score on a scale of 1 – 10 as an indicator of the strength of our Motivation to Change.
Motivations Are Not Set In Concrete – They Can Change – & Be Changed
The relative weight of our reasons, for and against any particular course of action, can change over time.  We might start smoking in our teens, and see no reason to stop smoking for years.  So we happily continue to smoke.  But maybe later, we have a child who develops asthma, and we are told that our cigarette smoking might have been a possible reason for it.  Or, at the very least, we learn that our smoking is making the asthma worse.
Now the balance sheet of our for-and-against reasons – our personal cost/benefit analysis – has shifted.  Now we have stronger reasons to think about quitting.  Maybe also by now, the price of cigarettes has gone up, and the costs of running a home have increased.  Now the weight of the benefits we get from smoking are beginning to be outweighed by all of the reasons why it would be good if we could quit.